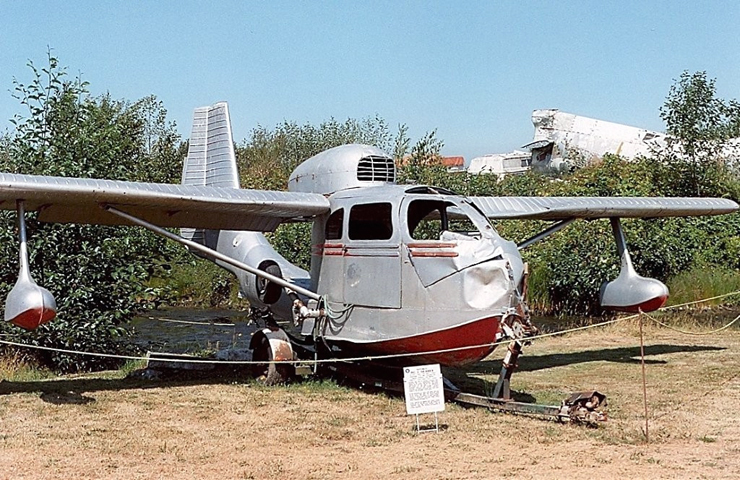 CF-DYJ
Canadian Museum of Flight
Surrey, British Columbia, Canada
02 August 1994
Photo: © Don Hewins www.abpic.co.uk
AIRCRAFT DATA

Manufacturer:
Republic Aviation Corporation; Farmingdale, Long Island, New York, USA.
Model:
Republic RC-3 Seabee
Type Certificate No:
A-769
Serial Number:
135
Manufacturing Date:
1946-11-??
Engine:
Franklin 6A8-215-B8F (215 hp at 2500 RPM)
Remarks:
Reg. No.
Date
Remarks
CF-DYJ
1946-11-??
Manufacturing Date.
1946-11-??
Test flight.
1946-11-20
Officially delivered from Republic Aviation Corporation to McDonald Aviation Co., Ltd., Edmonton, Alberta, Canada.
????-??-??

Canadian Museum of Flight

;




Hangar 3, Langley Airport




#200 - 5333 216th Street




Langley, British Columbia




Canada V2Y 2N3



Tel: (604) 532-0035
Fax: (604) 532-0056

Seabee not on display. Stored or sold?

Sources:
RAC Seabee Delivery List.
RAC Seabee Export List 1948-11-15.
Air Britain "Archive" 1981 No. 3/4.