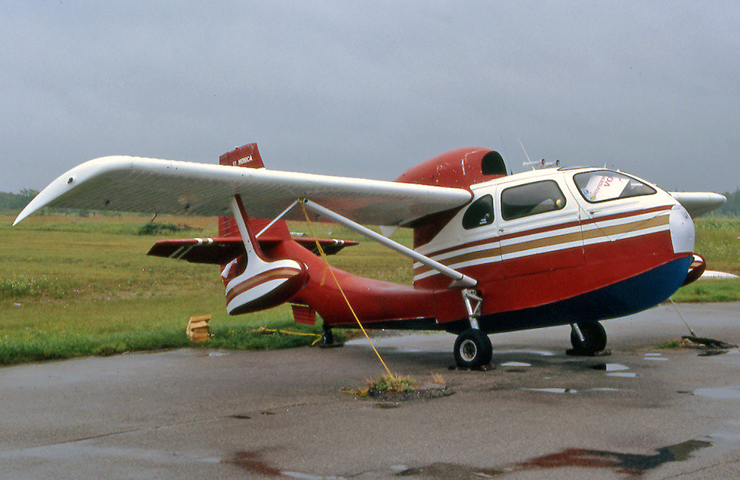 CF-HPH
Collingwood (NY3 / CNY3), Ontario, Canada
20 July 1990
Photo: © courtesy Derek Heley
Original photo at http://www.abpic.co.uk/photo/1031096/
AIRCRAFT DATA

Manufacturer:
Republic Aviation Corporation; Farmingdale, Long Island, New York, USA.
Model:
RC-3 Seabee
Type Certificate No:
A-769
Serial Number:
235
Manufacturing Date:
1946-12-??
Engine:
Franklin 6A8-215-B8F (215 HP at 2500 RPM)
Remarks:
Reg. No.
Date
Remarks
N6060K
1946-12-??
Manufacturing Date.
1946-12-??
Test flight.
1947-01-09
Officially delivered from Republic Aviation Corporation to Buffalo Aeronautical Corporation; Buffalo, New York, USA.
CF-HPH
1955-??-??
Imported to Canada and registered on Canadian CAR.
????-??-??
David Raney; Box 496, 432 Victoria Street, Sundridge, Ontario P0A 1Z0, Canada.
1985-03-12
C of R Cancelled.
1986-03-26
William Woodbyrne; 1208-35 Front Street South, Mississauga, Ontario L5H 2C6, Canada.

Base of operations: Midland, Ontario, Canada.

1994-07-28
C of R issued.
2003-05-26
C of R issued.
2011-09-27
C of R cancelled.
2011-09-27
C of R issued to:
Collingwood Classic Aircraft Foundation; 5195 Highway 26 East, RR #2, Stayner, Ontario L0M 1S0, Canada.

Base of operations: Edenvale, Ontario, Canada.

2012-10-23
We here at the Edenvale Classic Aircraft Foundation have recently received a donation of a Republic Seabee. The ECAF is a charity based organization dedicated to acquiring, restoring, preserving and flying significantly historic aircraft. This a/c is S/N 235 registered as C-FHPH and was added to our inventory in Sep 2011. We would pleased if you would include us on your list of owners.


Thank you,
Murray Conley

Sources:
RAC Seabee Delivery List.
Canadian CAR.
Steve Mestler.
Murray Conley.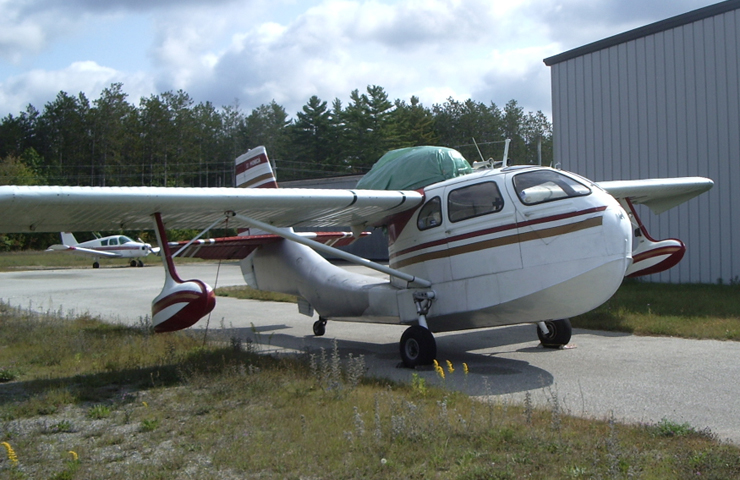 CF-HPH
Huronia Airport, Ontario, Canada
16 Sept 2006
Photo: © David Atkinson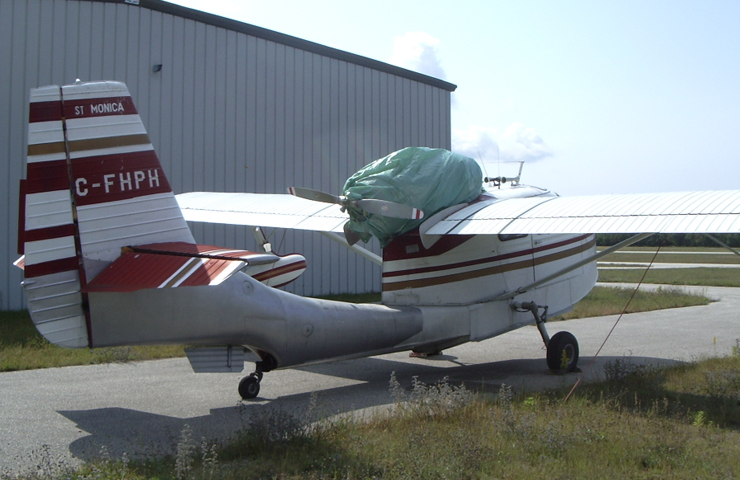 CF-HPH
Huronia Airport, Ontario, Canada
16 Sept 2006
Photo: © David Atkinson