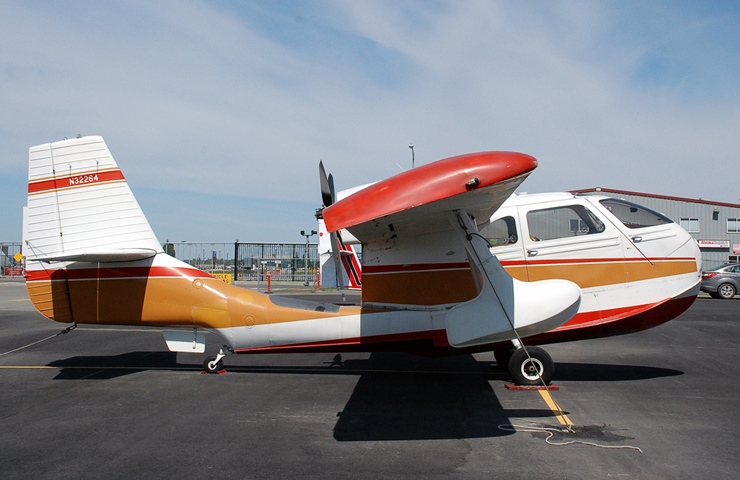 N32264
Merrill Field, Anchorage, Alaska, USA
15 June 2013
Photo: © courtesy of Jack Poelstra
AIRCRAFT DATA

Manufacturer:
Republic Aviation Corporation; Farmingdale, Long Island, New York, USA.
Model:
RC-3 Seabee
Type Certificate No:
A-769
Serial Number:
248
Manufacturing Date:
1947-01
Engine:
Franklin 6A8-215-B9F (215 HP at 2500 RPM)

Lycoming GO-480

Remarks:
Mode S codes: 50674405 / A37905
Extended wings.
Extended spray rails.
Reg. No.
Date
Remarks
NC6068K
N6068K
1946-01-??
Manufacturing Date.
1947-01-??
Test flight.
1947-01-20
Officially delivered from Republic Aviation Corporation to Philadelphia Aviation Corporation; Philadelphia, Pennsylvania, USA.
1953-10-26
James Johnstone; 802 Walnut Street, Falls Church, Virginia 22041.
1956-05-18
A/W date.
1956-02-14
Cancelled from US CAR.
N32264
1956-??-??
Registered on US CAR.
1984-08-29
A/W Date.
????-??-??
Capt. Joe B. McHugh; 17641 SE 295th Street, Kent, WA 98042.
2001-03-14
Robert E. Congdon; 7300 South Park Drive, Anchorage, AK 99516-3254.
Sources:
RAC Seabee Delivery List.
FAA Aircraft Registry.
Jack Poelstra.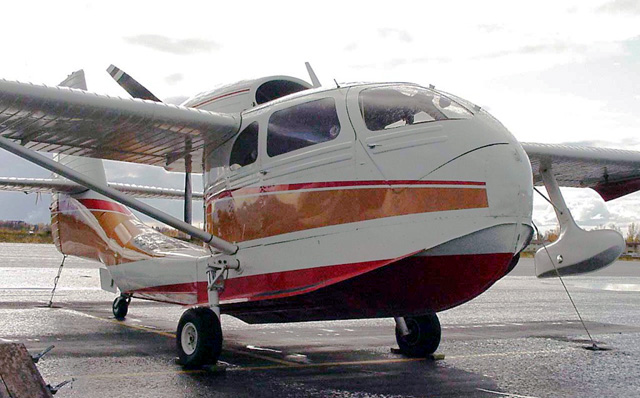 N32264
Alaska, USA
January 1985
Photo: © courtesy Dan Stroeing