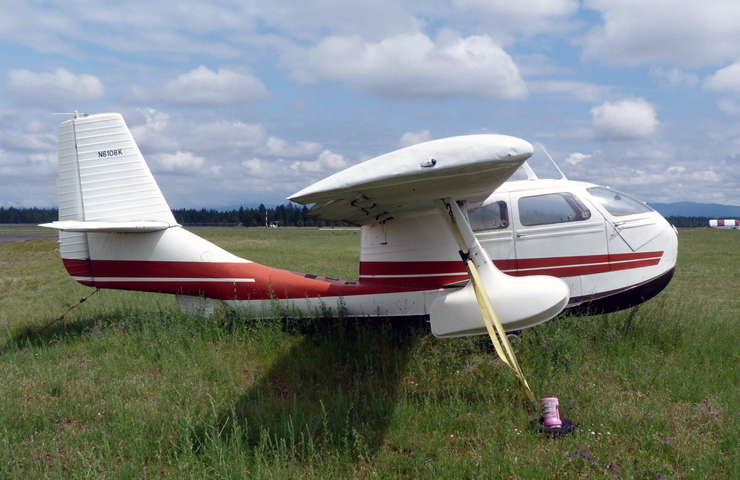 N6108K
Deer Park (DEW/KDEW), Washington, USA
24 June 2012
Photo: © Trevor Bartlett
Original photo at: http://www.abpic.co.uk/images/images/1356053F.jpg
AIRCRAFT DATA

Manufacturer:
Republic Aviation Corporation; Farmingdale, Long Island, New York, USA.
Model:
RC-3 Seabee
Type Certificate No:
A-769
Serial Number:
291
Manufacturing Date:
1947-01-??
Engine:
Franklin 6A8-215-B8F (215 HP at 2500 RPM)
Remarks:
Extended wings.
Reg. No.
Date
Remarks
NC6108K
N6108K
1947-01-??
Manufacturing Date.
1947-01-??
Test flight.
1947-01-27
Officially delivered from Republic Aviation Corporation to Roscoe Turner Aero. Corporation; Indianapolis, Indiana, USA.
1956-07-09
A/W Date.
????-??-??
Capt. Don Wallace; 1807 Lagoon View Drive, Tiburon, CA 94920, USA.
Tel: 415-435 2437
1999-10-01
William H. Moore III & Florene E. Moore; 23314 North Monroe Road, Deer Park, WA 99006-9750, USA.
2014-07-23
Aircraft severely damaged when storm winds of 70 mph hit Deer Park Airport, Washington, USA. One hangar was destroyed, and N6108K parked outside on the grass was turned upside down. The damage looks bad, but hopefully it will be possible to rebuild #291..
Sources:
RAC Seabee Delivery List.
FAA Registry.
David Lehman.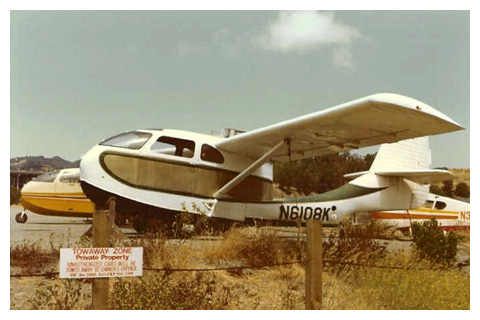 N6108K
Commodore SPB, Sausalito, CA, USA
1970ies
Photo: © David Lehman