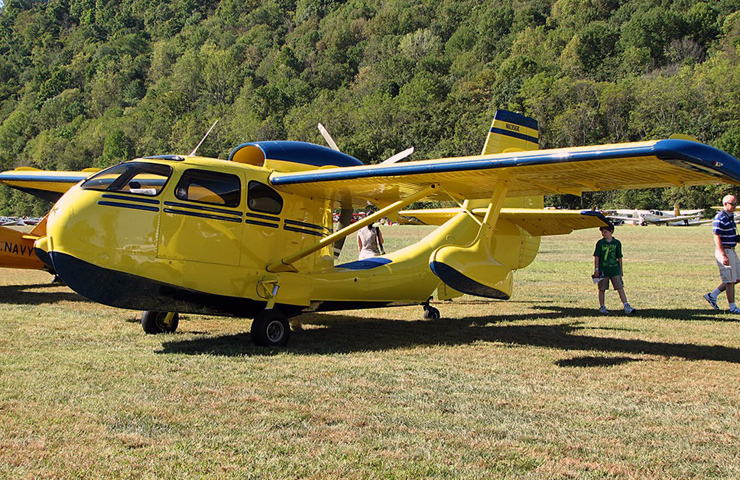 N6356K
Photo: © Please tell me!
AIRCRAFT DATA

Manufacturer:
Republic Aviation Corporation; Farmingdale, Long Island, New York, USA.
Model:
RC-3 Seabee
Type Certificate No:
A-769
Serial Number:
585
Manufacturing Date:
1947-03-??
Engine:
(1) Franklin 6A8-215-B9F (215 HP at 2500 RPM)
(2) Lycoming GO-480 engine conversion (Simuflight).
Remarks:
Mode S codes: 52051603 / A85383
Extended wide spray rails, extended wings, droop tips, strakes.
Reg. No.
Date
Remarks
NC6356K
N6356K
1947-03-??
Manufacturing Date.
1947-03-??
Test flight.
1947-04-03
Officially delivered from Republic Aviation Corporation to Roscoe Turner Aero. Corporation; Indianapolis, Indiana, USA.
1956-04-20
A/W Date.
N25CB
????-??-??
Is there any proof that #585 ever was registered N25CB?
N6356K
1985-02-25
C of R issued to:
Jan Bem; 1870 Daytonia Road, Miami Beach, FL 33141-1737.
2004-09-07
C of R issued to:
M Miller Monarch; PO Box 188, Hardinsburg, KY 40143-0188.
M Miller Monarch; 7143 SE 93rd Street, Ocala, FL 34472-9247.
Co-owner: Alice B. Monarch.
2011
Repainted.
2018-04-30
C of R Expiration Date.
Sources:
RAC Seabee Delivery List.
FAA Registry.
Barry Collman.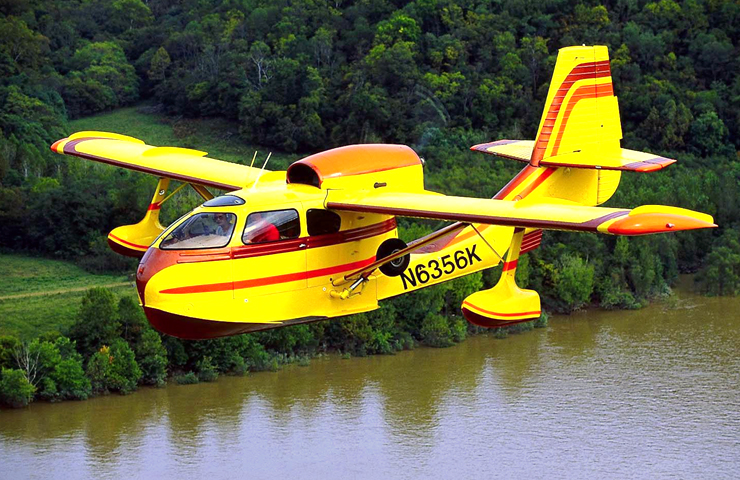 N6356K
Photo: © M Miller Monarch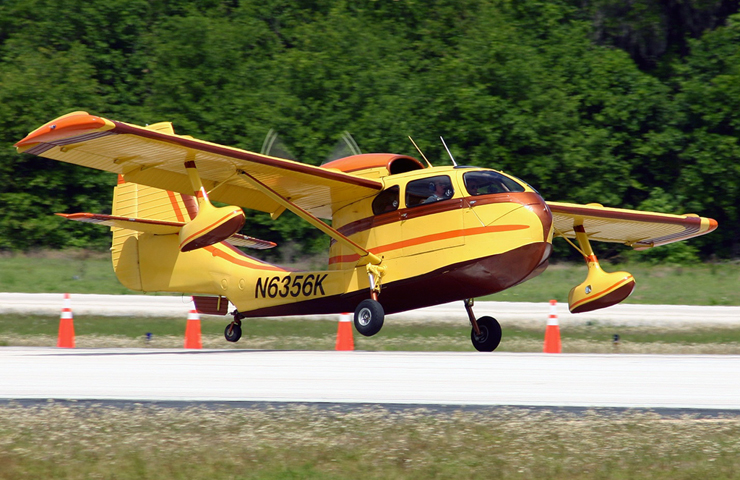 N6356K
Lakeland - Linder Regional (LAL/KLAL), Florida, USA
15 April 2005
Photo: © Jose Ramos
( www.airliners.net )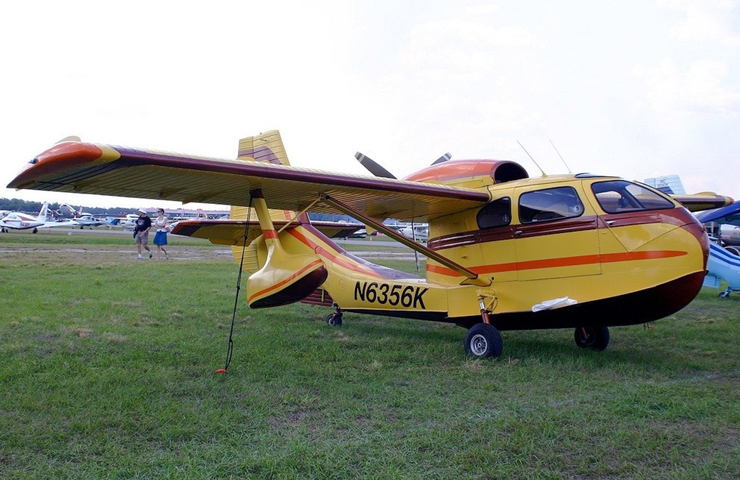 N6356K
Sun'n'Fun 2005, Lakeland Regional (LAL / KLAL), Florida, USA
14 April 2005
Photo: © Derek Heley
Original photo at http://www.abpic.co.uk/photo/1015056/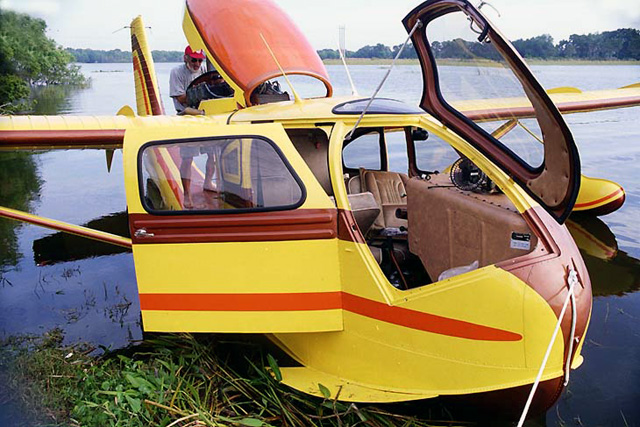 N6356K
Sun'n'Fun 2003, Florida
Photo: © Scott Perkins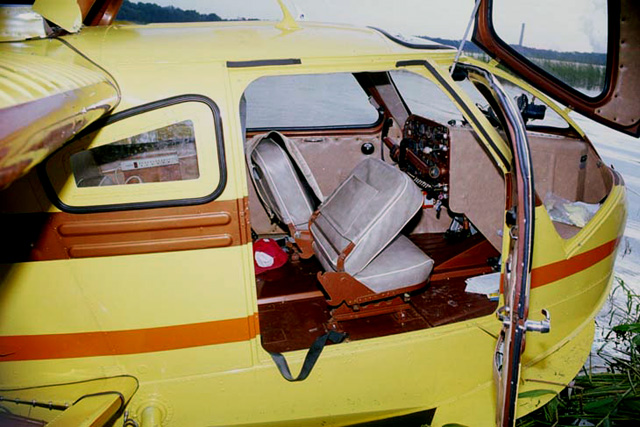 N6356K
Sun'n'Fun 2003, Florida
Photo: © Scott Perkins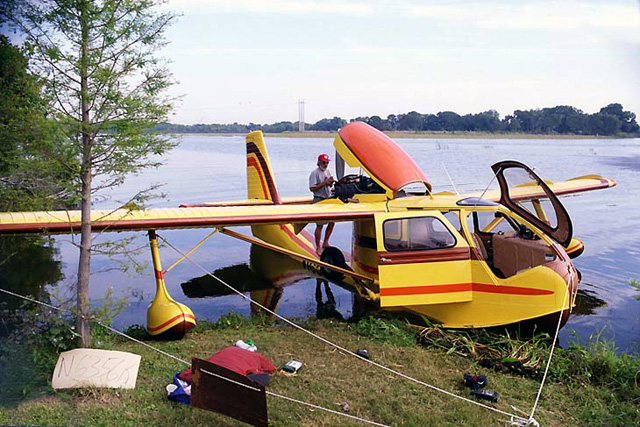 N6356K
Sun'n'Fun 2003, Florida
Photo: © Scott Perkins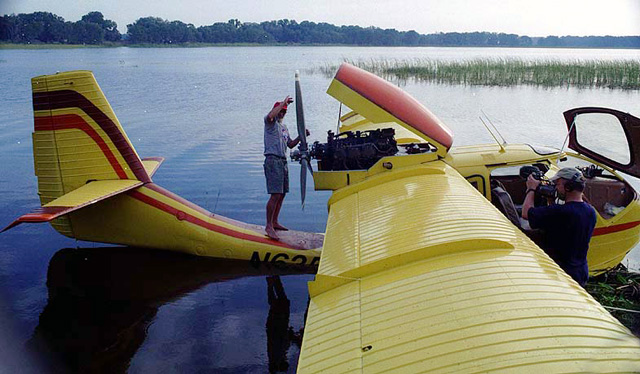 N6356K
Sun'n'Fun 2003, Florida
Photo: © Scott Perkins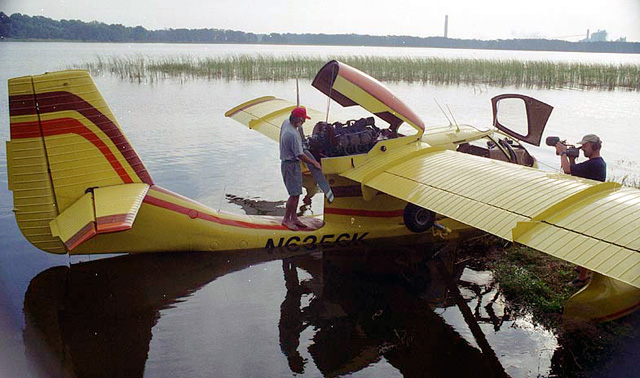 N6356K
Sun'n'Fun 2003, Florida
Photo: © Scott Perkins