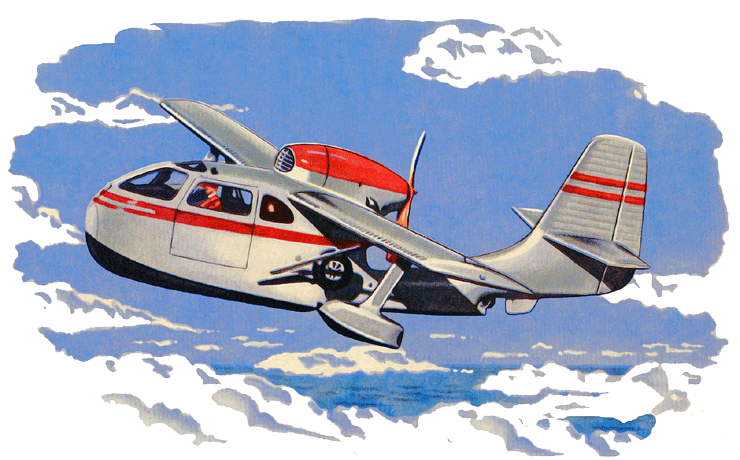 NC6476K
Photo: © Wanted!
AIRCRAFT DATA

Manufacturer:
Republic Aviation Corporation; Farmingdale, Long Island, New York, USA.
Model:
RC-3 Seabee
Type Certificate No:
A-769
Serial Number:
731
Manufacturing Date:
1947-04-??
Engine:
Franklin 6A8-215-B9F (215 HP at 2500 RPM)
Remarks:
Mode S codes: 52101160 / A88270
Reg. No.
Date
Remarks
NC6476K
1947-04-??
Manufacturing Date.
1947-04-??
Test flight.
1947-04-28
Officially delivered from Republic Aviation Corporation to Hinck Flying Service, Inc.; Minneapolis, Minnesota, USA.
1953-06-30
C of R issued to:
Bernice Trakowski; Box 995, Seward, AK 99664.
1953-07-01
Crashed 15 miles east of Centralia, Washington State.

Vern Trakowski, Seward Pilot Dead In Plane Crash

Centralia, Wn (AP). The body of Vern D. Trakowski, 41, a veteran Alaska pilot, was found Monday near the wreckage of his light plane in rugged timber country 15 miles east of here.
Trakowski, operator of the Alaska Scenic Air Service at Seward, had been reported missing July I when he failed to arrive at Seattle on a flight from Bishop, Calif. He was flying alone.
Charles S. Chester, Washington state's director of aeronautics, said Trakowski's plane had crashed into the top of a dead tree on the north fork of the Newaukum river. The plane had not burned, and members of a ground party which went into the scene Monday said it appeared Trakowski had run out of gas.
There was also an indication, they said, that he had lost his way. The plane, in striking the ground, was headed in a south easterly direction. It would have been pointed almost due north if it had been on course.
The wreckage was found by a forestry crew.

[Daily Sitka Sentine & Arrowhead Press; Tuesday, July 7, 1953]

1953-09-21
Cancelled from CAA Aircraft Register.
Sources:
RAC Seabee Delivery List.
FAA Registry.
Barry Collman.
Matt Miller.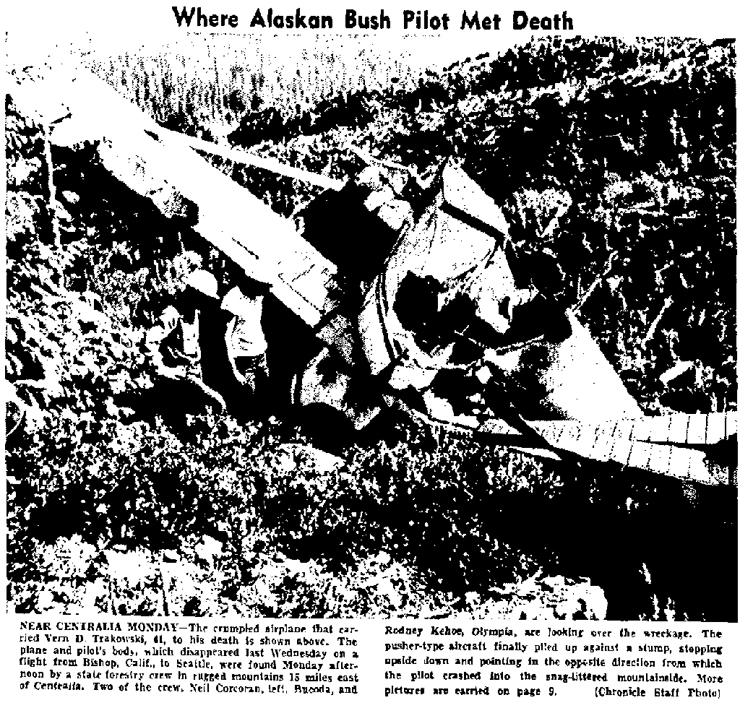 The Daily Chronicle, Tuesday, July 7, 1953