CF-FOY
The Memorial Military Museum
Campbellford, Ontario, Canada
08 June 2006
Photo: © courtesy Mike R. Henniger
AIRCRAFT DATA

Manufacturer:
Republic Aviation Corporation, Farmingdale, Long Island, New York, USA.
Model:
Republic RC-3 Seabee
Type Certificate No:
A-769
Serial Number:
747
Manufacturing Date:
1947-04-??
Engine:
Franklin 6A8-215-B9F (215 HP at 2500 RPM)
Remarks:
Reg. No.
Date
Remarks
CF-FOY
1947-04-??
Manufacturing date.
1947-04-??
Test flight.
1947-05-02
Officially delivered from Republic Aviation Corporation to Aircraft Services (Western) Ltd.; St. James, Manitoba, Canada.
????-??-??
Cancelled from Canadian CAR.
????-??-??
The Memorial Military Museum
c/o Harold Carlaw
Campbellford, Ontario K0L 1L0
Canada
Tel: 705-653-4848

Fuselage stored outdoor for future restoration?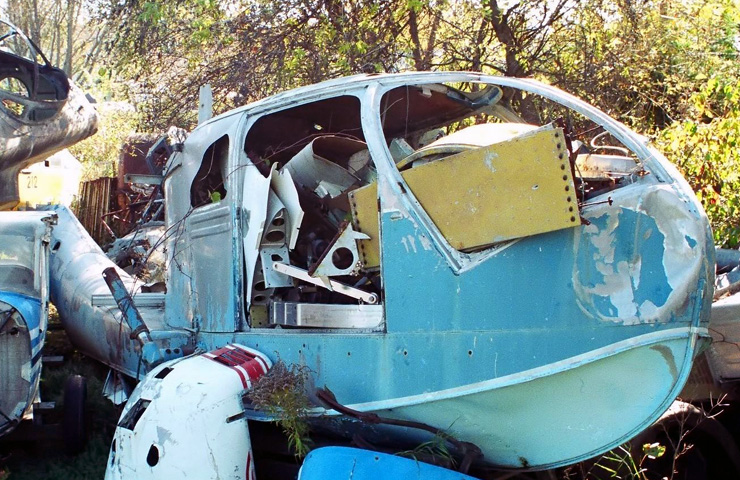 CF-FOY
The Memorial Military Museum
Campbellford, Ontario, Canada
Photo: © courtesy Mike R. Henniger
Updated 2009-07-15

© 2009 Steinar Saevdal