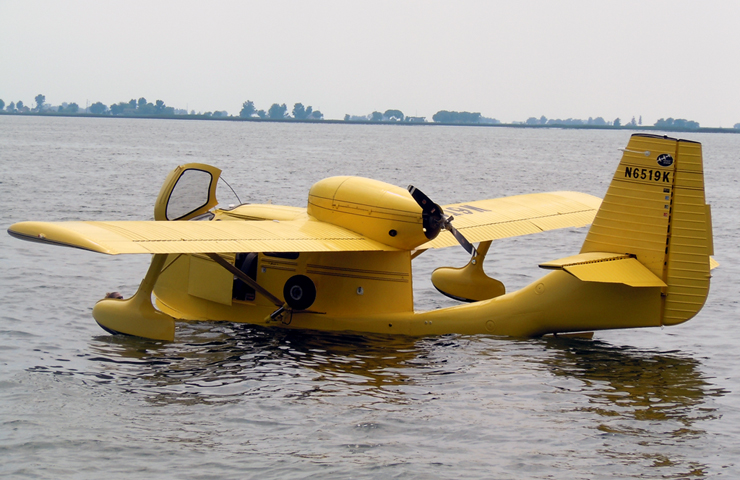 N6519K
Michigan, USA
Date unknown
Photo: © courtesy of Karl Schmidt
AIRCRAFT DATA

Manufacturer:
Republic Aviation Corporation; Farmingdale, Long Island, New York, USA.
Model:
RC-3 Seabee
Type Certificate No:
A-769
Serial Number:
785
Manufacturing Date:
1947-04-??
Engine:
Franklin 6A8-215-B9F (215 HP at 2500 RPM)
Remarks:

Mode S Codes: 52112016 / A8940E

Reg. No.
Date
Remarks
NC6519K
N6519K
1947-04-??
Manufacturing Date.
1947-04-??
Test flight.
1947-05-12
Officially delivered from Republic Aviation Corporation to Aircraft Sales Corporation; Detroit, Michigan, USA.
1951-03-19
C of R issued to:
Elmer R. Schmidt; 24685 Chancel Street, Harrison Township, MI 48045-1902.
1956-05-13
A/W Date.
1999-01-25
C of R issued to:
Schmidt Air LLC; 9000 Merrill Drive, Algonac, MI 48001-4221.

(Old address: 52057 Sierra Drive, New Baltimore, MI 48047.)

Sources:

RAC Seabee Delivery List.
FAA Aircraft Registry.
Karl Schmidt.