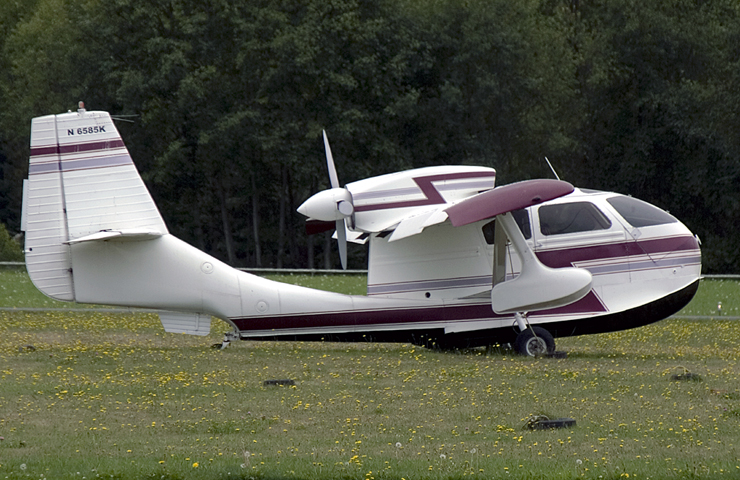 N6585K
Sequim Valley Airport, WA, USA
23 September 2010
Photo: © courtesy of
Chris Ufkes
AIRCRAFT DATA

Manufacturer:
Republic Aviation Corporation; Farmingdale, Long Island, New York, USA.
Model:
RC-3 Seabee
Type Certificate No:
A-769
Serial Number:
858
Manufacturing Date:
1947-05-??
Engine:
(1) Franklin 6A8-215-B9F (215 HP at 2500 RPM)
(2) Lycoming IO-540 engine conversion.
Remarks:
Mode S Code

52126603

Reg. No.
Date
Remarks
N6585K
1947-05-??
Manufacturing Date.
1947-05-??
Test flight.
1947-05-22
Officially delivered from Republic Aviation Corporation to Lane Aviation Corporation; Columbus, Ohio, USA.

1996-05-21

A/W Date.
2008-08-21
Rosa M. Creed; PO Box 164, Adairsville, Georgia 30103-0164, USA.
2012-06-01
Status "

In Qu

estion

". Sale has been reported to FAA Registry, but not officially registered.

Sources:
RAC Seabee Delivery List.
FAA Aircraft Registry.
Chris Ufkes.