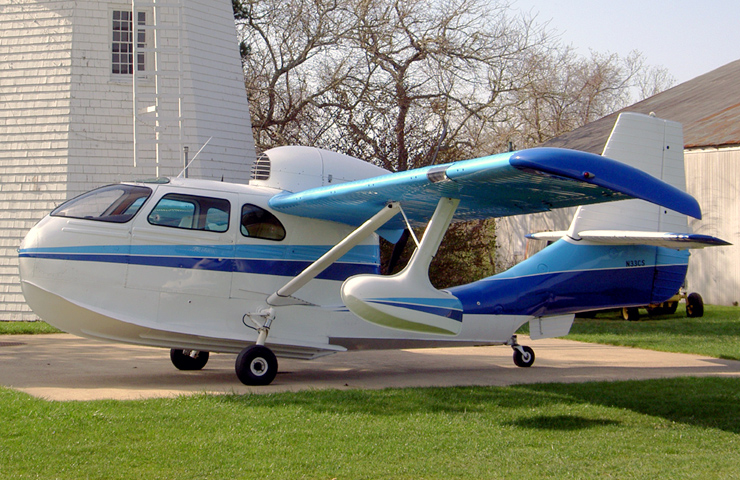 N33CS
Brewster, Massachusetts, USA
11 March 2010
Photo: © courtesy Bruce Bourgeois
AIRCRAFT DATA

Manufacturer:
Republic Aviation Corporation, Farmingdale, Long Island, New York, USA.
Model:
Republic RC-3 Seabee
Type Certificate No:
A-769
Serial Number:
994
Manufacturing Date:
1947-05-??
Engine:
Franklin 6A8-215-B9F (215 HP at 2500 RPM)
Richard Brumm overhauled
Remarks:
Extended wings, droop tips.
Reg. No.
Date
Remarks
N6711K
1947-05-??
Manufacturing Date.
1947-05-??
Test flight.
1948-??-??
Officially delivered from Republic Aviation Corp. to ?
N33CS
???-??-??
Air Flight Enterprises Inc. (Gus Spreng); 2890 Malibu Court, Port Orange, FL 32128, USA.
2009-??-??
For sale. Engine: 74 hrs SMOH. All parts etc. by Rich Brumm. Propeller overhaul in in 2000. New overhaul with sale. New paint, new interior, new panel, new fuel bladder, new wiring, new instruments (all except gyros), new engine/prop controls (vernier), Shadin fuel computer, EI engine monitoring system EGT/CHT, oil temperature, oil pressure (electric), fuel gauge, manifold pressure, volt, ampere, full electric gyros.

Radios: King KMD 150 VFR GPS / moving map/color, KY 97 VHF, KT 76 A transponder with encoder, four place intercom. Please note: All instruments, radios, etc. have been installed during our ownership of the plane.

When we purchased the aircraft in California, it was very basic, with no radios etc.

The plane was and is completely corrosion free and lived in California its entire life - till we brought it to Florida. Always hangared.

Price: $85,000 USD

Please contact: Gus Spreng/Airflight Enterprise Inc.
Tel: 386-451-1456
E-mail: spreng@cfl.rr.com

2009-08-11
Bruce A. Bourgeois; 228 Cranview Road, Brewster, Massachusetts 02631, USA.
Sources:
Bruce Burgeouis.
RAC Seabee Delivery List.
FAA Aircraft Registry.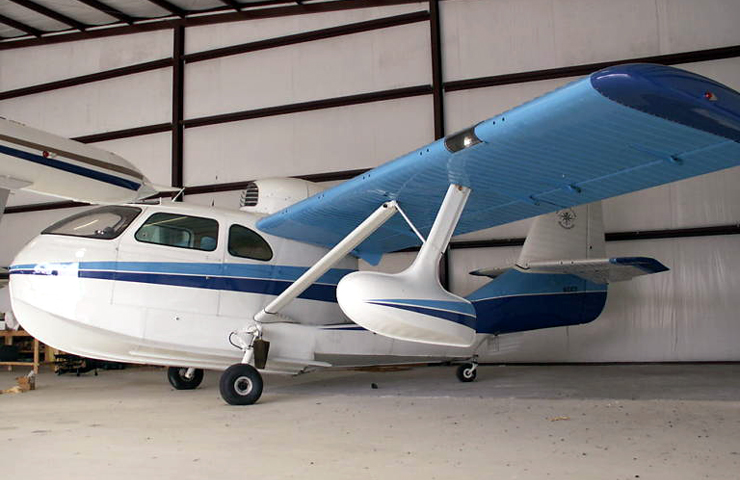 N33CS
Photo: © Gus Spreng