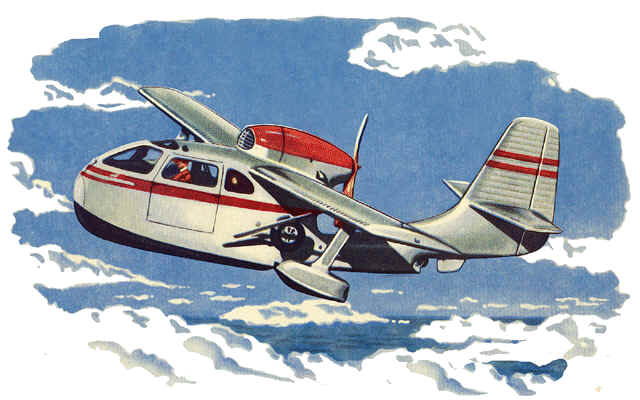 N6261K/N295CW
Photo: © Wanted!
AIRCRAFT DATA

Manufacturer:
Republic Aviation Corporation; Farmingdale, Long Island, New York, USA.
Model:
RC-3 Seabee
Type Certificate No:
A-769
Serial Number:
471
Manufacturing Date:
1947-02-??
Engine:
Franklin 6A8-215-B9F (215 HP at 2500 RPM)
Remarks:
Mode S code: 50604124
Reg. No.
Date
Remarks
N6261K
1947-02-??
Manufacturing Date.
1947-02-??
Test flight.
1947-03-10
Officially delivered from Republic Aviation Corporation to Interstate Airmotive, Inc.; St. Louis, Montana, USA.
1956-04-20
A/W Date.
N295CW
1991-09-20
Henry Ruzakowski; PO Box 497, Tavernier, FL 33070-0497, USA.
????-??-??
Henry Ruzakowski; 2590 Airport Road, Marion, NC 28752-4591, USA.
Tel: 828-659-8601 (hangar)
Tel: 561-573-0668 (cell)
E-mail: stolseaplanes(at)yahoo.com
2012-09-30
C of R expiration date.
Sources:
RAC Seabee Delivery List.
FAA Registry.