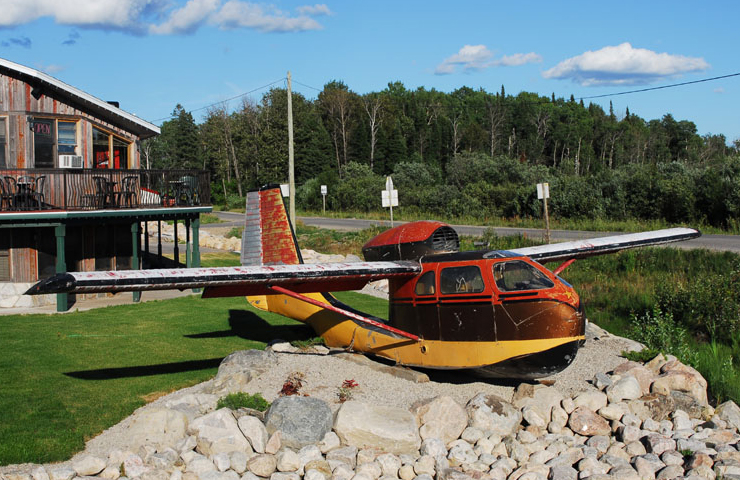 CF-FSG
Outside "Sunset Inn / Sunset Suites"
Sioux Lookout, Ontario, Canada
July 2006
Photo: © Trevor McTavish
AIRCRAFT DATA

Manufacturer:
Republic Aviation Corporation; Farmingdale, Long Island, New York, USA.
Model:
RC-3 Seabee
Type Certificate No:
A-769
Serial Number:
919
Manufacturing Date:
1947-06-??
Engine:
Franklin 6A8-215-B9F (215 HP at 2500 RPM)
Remarks:
Displayed outside a restaurant.
Reg. No.
Date
Remarks
CF-FSG
1947-06-??
Manufacturing Date.
1947-06-??
Test flight.
1947-06-21
Officially delivered from Republic Aviation Corporation to Curtiss-Reid Flying Service, Ltd.; Montreal, Quebec, Canada.
1972-05-08
C of R issued to:
Joseph Leutschaft; Box 5, Pickle Lake, Ontario P0V 3A0, Canada
1985-01-24
C of R cancelled.
????-??-??
C of R issued to:
Joseph Leutschaft; Central Patricia, Ontario, Canada
2001-06-07
C of R cancelled.
2006
It now sits in front of a local bar/restaurant in Sioux Lookout, Ontario. The story was that the plane belongs to the bar's owner and at one time he planned to combine the remains of 'FSG with those from another Seabee. In the end the other plane was sold and the wreck of 'FSG was reassembled and put on display as a roadside attraction. He's now looking for a Grumman Widgeon. Directly below the propeller the hull is buckled, indicating a rather hard landing at some point. Most of the parts are dented and the soft aluminum wingtips and fairings have been badly damaged.
2013-01-12
Still on Canadian CAR, but with expired C of R.
Sources:
RAC Seabee Delivery List.
Canadian Civil Aircraft Register.
Trevor McTavish.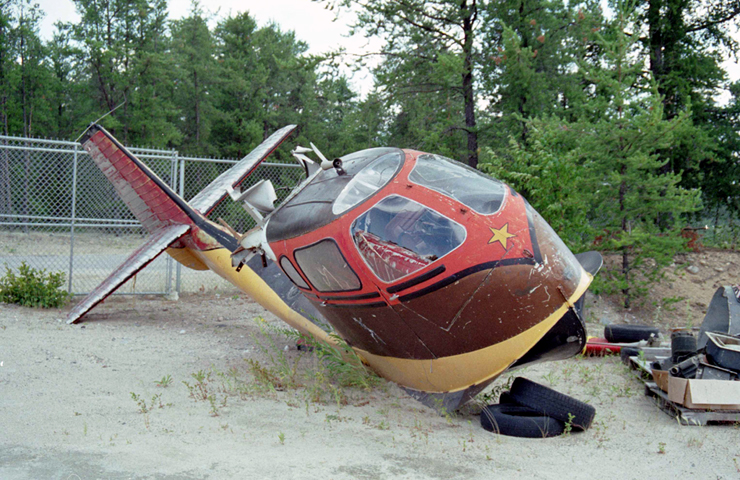 CF-FSG
Sioux Lookout, Ontario, Canada
Photo: © John Pritchard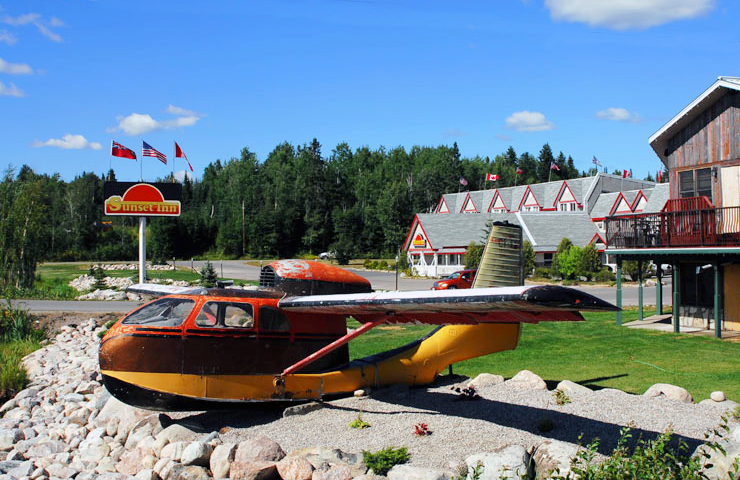 CF-FSG
Outside "Sunset Inn / Sunset Suites"
Sioux Lookout, Ontario, Canada
July 2006
Photo: © Trevor McTavish