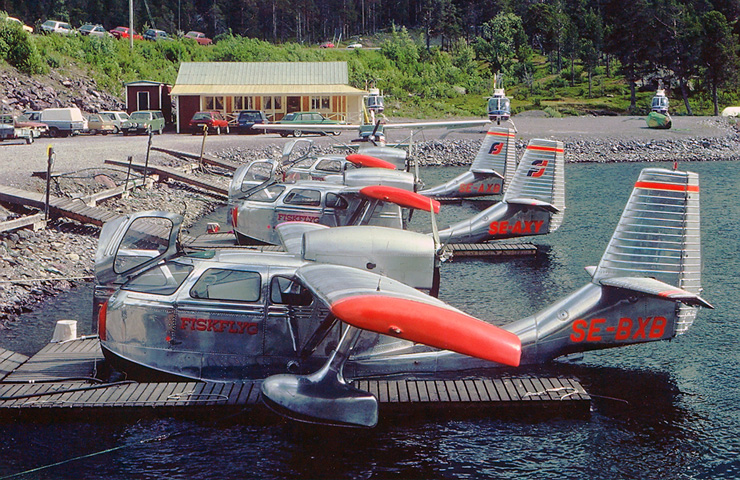 Seabees operated by Fiskflyg AB, Northern Sweden, until 1999!
Photo: © courtesy Lars E. Lundin
I little known part of the Republic Seabee history is the fact that a few Seabees even served their countries in military service!
More...

One of the last commercial Seabee operators in the World, this legendary Swedish air taxi operators operated Seabees for more than 40 years; 1954 - 1999!
More...

Ostermans Aero AB (Sweden)

Swedish distributor and operator of Republic Seabees.
More...

Vestlandske Luftfartselskap AS (Norway)

The Norwegian Seabee operator VLS AS (West Norway Airlines Ltd.) operated Seabees for 10 years in a variety of roles, which included air taxi, ambulance, etc.
More...